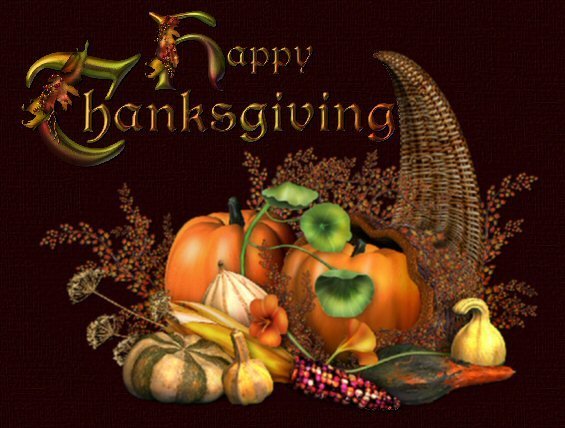 Happy Thanksgiving

Together let us join our hands
On this Thanksgiving Day.
Let us join our hearts as well
As we bow our heads to pray.

Give thanks for friends and family
For food that He has supplied.
All the wondrous things He's done,
And the needs He does provide.

If we hear of someone lonely
Let's ask them our food to share.
Tell them about our Father's love,
And show them that we care.

I'll be thinking of YOU! this day
Of Thanksgiving days gone past.
The memories of your friendship
In my heart will forever last.


Wishing You A Blessed  Thanksgiving